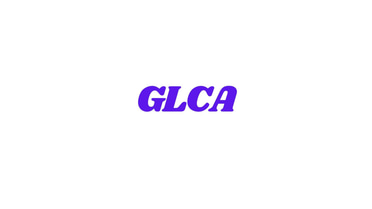 Frequently Asked Home School Questions
Below you will find answers to many of the frequently asked online home school program questions. These answers are provided to help you understand the home school process, and help you make the best decision on behalf of your child. If your questions are not listed here, we can be contacted via our contact page which contains home schooling information, our phone number, email, and a form inquiry so you can get the quickest possible answer to your question. Our goal is for you to begin the home schooling process with all the facts, so please do not hesitate to contact us if you have any questions or comments about our online home school program.
The U.S. Department of Education (USDE) National Center for Education Statistics, (NCES) released in December 2008 a report entitled "1.5 Million Home Schooled Students in the United States in 2007" (by Stacey Bielick) in which the author estimates the number of home schooled students in the United States (i.e., home school population size) to be 1.28 to 1.74 million in spring 2007. Dr. Ray, of NHERI, on the other hand, estimates that there were more than 2.0 million K-12 home school students in the U.S. during the spring of 2008. Consistent with Dr. Ray's estimates, the NCES researcher found that the home school population has grown about 8% per year during the 4 years since the NCES's previous study.
What are the homeschool laws of my state?
Parents are responsible to follow the home school laws of the state in which they live. The American Academy will help you to comply with your state upon request. To know your state's home school laws:
Go to hslda.org/legal

On the map, click on your state.

On your state site, click on your state's "View Complete Details."

If you have questions call the 470-981-8575 or email admissions@godslovechristianacademy.com
How does my child meet state attendance laws?
Assignment completion is school attendance. Home school daily attendance is counted as the student completes daily schoolwork. Assigned learning packets are equivalent to instruction and attendance in class. With the procedures of Gods Love Christian Academy, students are required to complete all work in the assigned materials before taking final tests, enabling compliance with state attendance laws.
Is homeschooling best for my child?
To give an understanding of the child's vision and purpose in life.

To develop character, based on wisdom and absolutes of Biblical Values.

To build a mastery of academic skills, through core curriculum producing competence, confidence and enthusiasm for life.

To develop social skills based on proper speech, appearance, manners and conduct.

To build a positive attitude, based on the love of God and our fellow man.

To develop patriotism for our country for the perpetuation of our American Heritage.
Will my child be able to cope with the real world after home school graduation?
To answer that question we must know what the real world expects of those who enter its workforce. While listening each day to people in the "real world," they tell us what is required to cope and be successful. The "Real World" of success requires five qualities. (1) Purpose in Life, (2) Good Attitudes, (3) Character, (4) Enthusiasm, and (5) Social Skills. Proper homeschooling is the best method of building these qualities for your children.