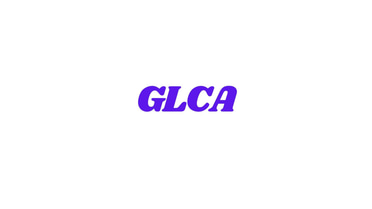 Homeschool For High School Program
Our Homeschool for High School Curriculum starts in the 9th grade and is completed in the 12thgrade. Course Credit is earned as the High School Student works through the assigned curriculum for High School Graduation. In order for GLCA to meet the academic needs of the student the academy offers an individual educational program based on three academic programs.
(1) College Preparation High School Graduation Program
The courses on this level are classified as High School Level and are on the advanced level of instruction. Students completing this course of study in the Private or Public School would be considered to be on the Advanced level. This home school for high school student's level is required for students applying for approval of college admission.
The College Preparation Graduation Program is for the student who plans to attend college and is able to complete the more advanced subject areas of the curriculum. The student is placed on the College Preparation Program and earns credit as the course requirements are met. College Preparation Courses are on an advanced academic level.
College Preparation Requirements – 25 Credits
3 Algebra I, Geometry, Algebra II
4 English I, English II, English III, English IV
5 World History, American History, World Geography, Civics/Economics, Oklahoma History/ U.S. Constitution
3 Biology, Adv. Physical Science, Chemistry
2 Speech I, Health/Personal Finance
2 Foreign Language I-II
2 Credits of Arts or Humanities (Bible Course Required)
4 Elective Credits
(2) General High School Graduation Program
Courses on this level are mostly college preparation and High School level courses. This level requires core course and elective completion required for graduation.
The General Graduation Program is for the students who are on a general academic learning level. Students graduating on this level may still attend college, however, may be required to take remedial courses upon college entrance if their high school program did not contain higher Math, English and Science courses before graduation with our High School Home School Curriculum.
General Graduation Requirements – 24 Credits
3 Mathematics Courses including Algebra I
4 English 9, English 10, English 11, English 12
4 World History, American History, Civics/Economics,
Okla. History/ U.S. Constitution
3 Science Courses including Biology
1 Health/Personal Finance
2 Credits of Arts or Humanities (Bible Course Required)
7 Elective Credits
(3) Vocational Graduation Program
The Vocational Graduation Program is for the student whose learning program is concerned with building basic learning skills, completing the more remedial levels of core subjects, and who will not plan on attending college.
Vocational Graduation Requirements – 24 Credits
3 Mathematics Courses including Algebra Concepts
4 English 9, English 10, English 11, English 12
4 World History, American History, Civics & Geography, Okla. History/U.S. Constitution
3 Science Courses
1 Health/Personal Finance
2 Credits of Arts or Humanities (Bible Course Required)
7 Elective Credits